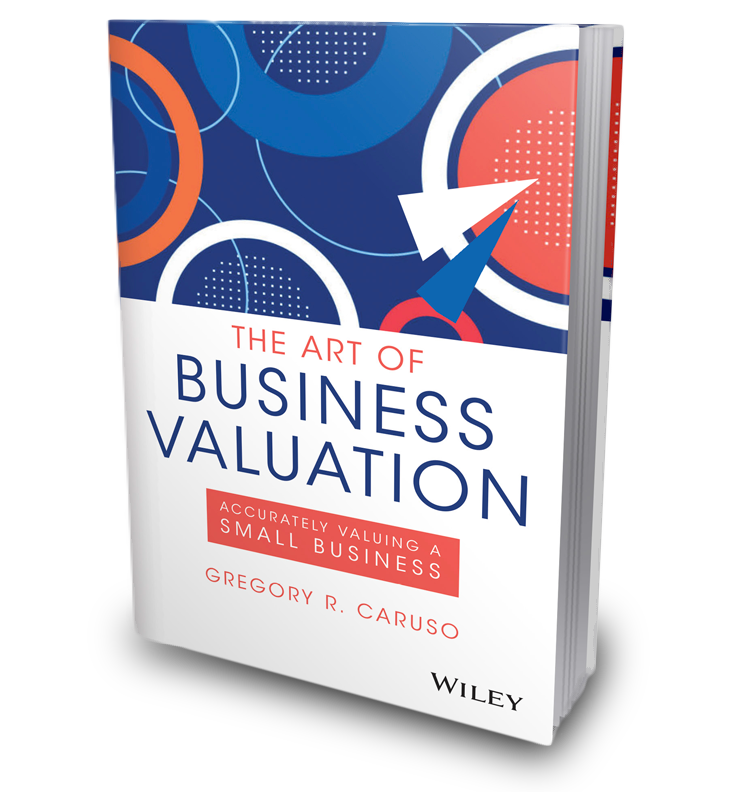 If you are a valuation expert, small business owner,
or a small business advisor, this book is for you.
What Experts Are Saying About This Book:
"The Art of Business Valuation" focuses on small and micro business valuation (businesses under $10 million in revenues) in a way few – if any – other business valuation books do. Emphasis is placed on both the professional judgment and the technical aspects of business valuation. As such, it is a valuable resource that should be in the libraries of all business valuators and people who rely on business valuations.
— Chris Mercer, FASA, CFA, ABAR
Founder, Mercer Capital
"For valuators, entrepreneurs, and business owners of small companies looking to build the value of their largest asset…their business, this is the manual.  Greg walks through how to value, what to focus on in understanding value and how to communicate it in this book.  It is the perfect CEO companion to your future."
— Mel H Abraham CPA, CVA, ASA
Author, #1 National Bestseller, The Entrepreneur's Solution
"Greg Caruso guides both the small business owner and valuator in understanding the nuances of valuing a small business, from record-keeping and financial reporting differences to the due diligence required. Greg also successfully interprets complex valuation theories for the novice. "The Art of Business Valuation" is a worthy addition to any valuation library."
— Roger J. Grabowski, FASA
Managing Director, Duff & Phelps
About The Book
The Art of Business Valuation:  Accurately Valuing a Small Business uses the premise,
"I would rather be approximately right than perfectly wrong"
to set the tone for preparing business valuations for micro, very small, and small businesses with revenues under $10 million (small businesses) and even more so for businesses with revenues under $5 million (very small businesses). 
Valuing these smaller businesses uses the same three valuation approaches but the application of the approaches is different from valuing larger businesses.  No other current book addresses small business valuation methods on a professional yet accessible level.   
The book includes charts, checklists, practical calculations and detailed explanations that break down methods to their step by step components so you can value a small and very small business using the latest methodologies and techniques.   Want more detail?  Click here to go to the Table of Contents.
Along with the book is access to a website that contains sample reports, working Excel files and Word files that can be modified and used in your valuations today. 
This book will help you develop small business valuations that are supportable and credible.  In addition it contains strategies to review business valuations and advice on exit planning for market sales.
If you would like to improve your skills, brush up on techniques for valuing small businesses or just learn to better review and use business valuations this book is for you.
* One of Richard V. Caruso's favorite comments. Richard Caruso is the father of the author and was CEO of a large construction company.  While this quote is commonly attributed to John Maynard Keynes, the original quote comes from Carveth Read, a British philosopher and logician.  Another variation particularly applicable to business valuation is by John Banham, an Industrialist and former Head of the Confederation of British Industry. That variation says, "We are in danger of valuing most highly those things we can measure most accurately, which means we are often precisely wrong rather than approximately right."